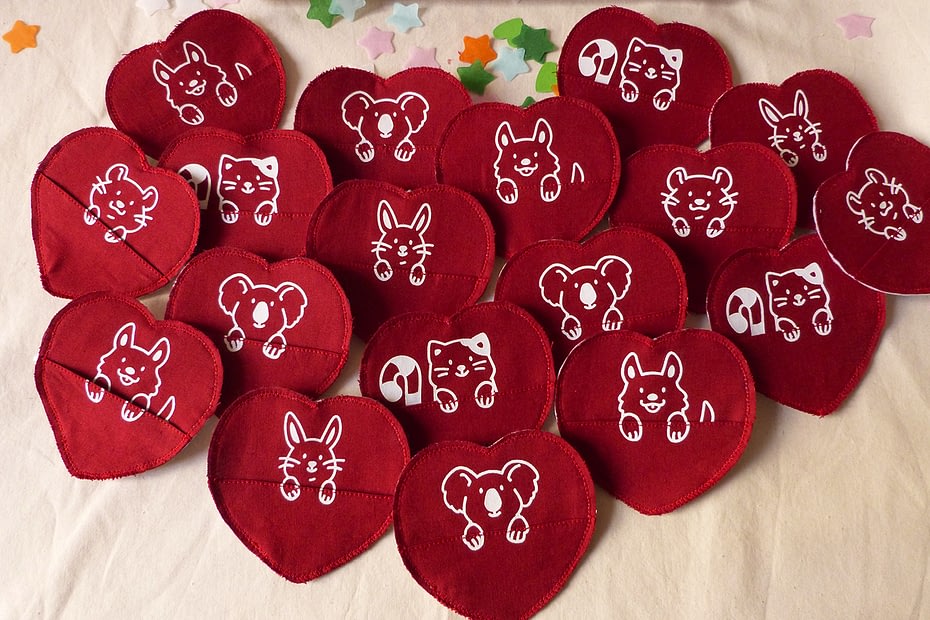 Discover my little Valentine's Day collection! Special brooches with pockets to share sweet words and small assorted cards. ?
But what is screen printing? It's really easy and very fun to do. I will try to explain it to you as clearly as possible.
Cats Stamps design: let me show you the process behind a screen-printed pouch!